Lili Parson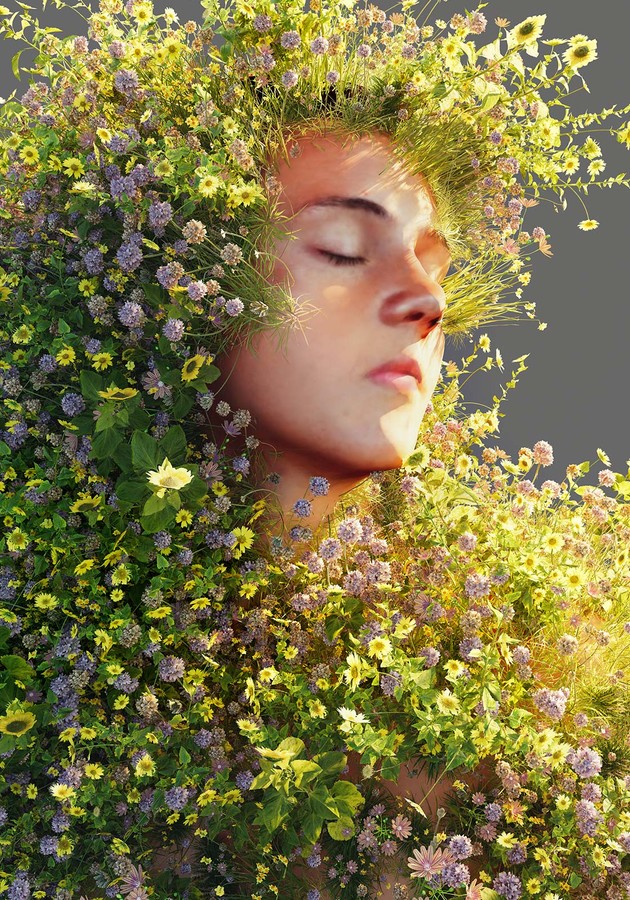 *Early morning in the June sunshine. She began to play. Running, turning, spinning, dancing. It was time to discover the outside world, even if she had probably started long before.
She is a witch. Her long steel hair is not there to scare people, but to climb cliffs. There are other playmates, acrobats of the city. Together it is possible to slip through the cracks, to bring a wheel onto the cobblestones and to make them their own.
She creates potions with her body. They have simple and complex names: capilotraction or running. That is because different seeds travel through her. Sometimes the seeds bloom together,
and one can see her hovering…. and spinning again.
The sun of June is still shining and her roots are spreading.*
Lili Parson is a circus artist. She trained at Circus Space in London and then at the CNAC (Centre National des Arts du Cirque, Châlons-en-Campagne) where she specialised in Cyr wheel and hair-hanging. Her research leads her to perform and explore non-dedicated spaces, to negotiate with the asperities of singular environments. She co-founded la horde dans les pavés, a collective who devise site-specific creations using dance, circus, and tender urban climbing to question the way we occupy public space. She explores the creative potential of belaying and technical manipulations in No Panication, a trapeze-nap, participates in one-shots with La Mêlée in Nyon and the Cie Pieds Perchés, and is currently learning a part in Estetica dell'orso by EDO cirque. She has also worked with Antoine Rigot and Alice Ronfard, association Métis'Gwa and Les Hommes de Mains. Lili knows how to combine her tools and likes to compare herself to a Swiss army knife. After a few years dedicated to creating with her collective, she is preparing to dive back into more personal work, to take the time to water all her seeds. You might see her replace a harness with her hair, create a happening on a merry-go-round, run (for a very long time) while carrying her wheel, or infiltrate a block party.