Timour Nigolian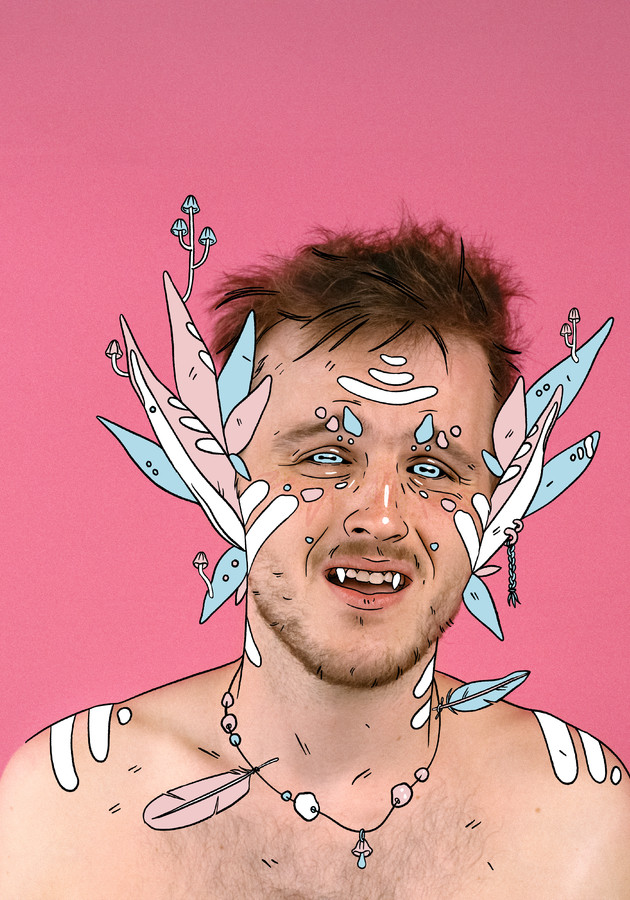 *In occult times, high in the Alps, a giant lives in the last hut in the woods. One day, a flying saucer lands in his garden. From this encounter, Timur is born. He says: I want to feel the world and share it. The giant shows him his corner, his attic, his garden, his forest, the beetles, the hummingbirds, the colchics. Timour collects their sounds.
Then, he comes down from the mountain, to the villages. He goes back to Armenia, where the vigour of laughter compensates for the voices of the killed brothers. He walks towards the ancestral waterfall at the bottom of the valley, whose roar teaches him to breathe. He talks to the birds, who teach him to fly over his fears. From the big cities, he learns the reverent beats on the pavements and the songs of the local owls.
Today, Timour travels the world on his bike, in order to put a bit of a buzz on it and to share the pulse of sound.*
Timour Nigolian creates music, either as a live solo artist with synthesizers, drum machines and other machines or as a DJ member of the label and collective Chaleur Cosmique. His Spatial House from Planet Disco can be heard in clubs in the French-speaking part of Switzerland such as La Gravière, Audio, and Romandie, and in festivals such as Montreux Jazz and Electron, as well as at Moka in Paris and Groom in Lyon. He has already released three records on labels in Chicago, Berlin and Zurich (Star Creature, Foxy Red Recordings and Hommes du Monde), and two more on the way with Love Reaction in Geneva and Back Door Records in California. He is currently trying to create music that can be enjoyed at home as well as at parties, trying to find the balance between energy and reverie.