Manon Reith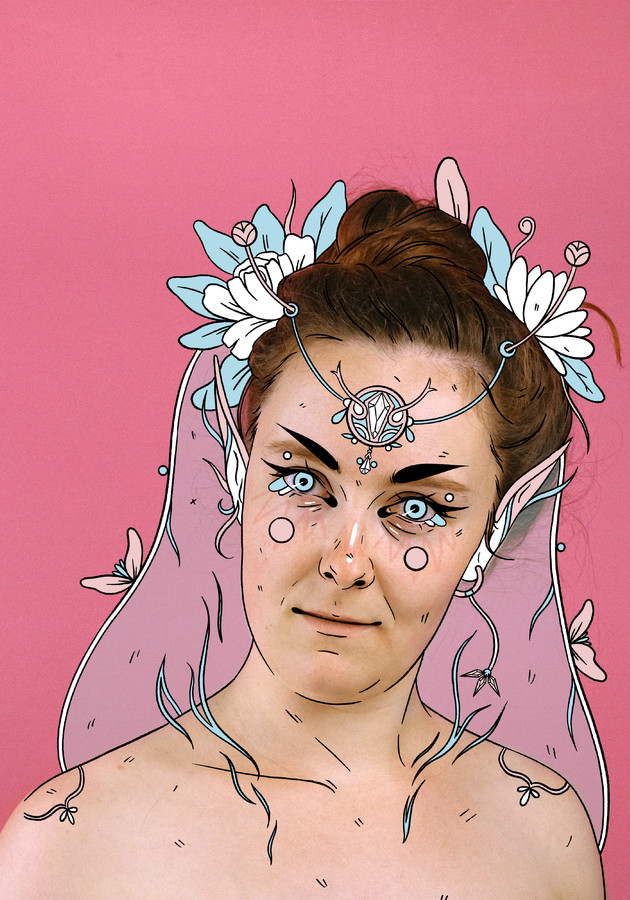 *Along the path, Manon tries to capture the fine transitions of light, the similarities between clouds and knitting, the different tastes of green tea. She pursues the nuances of September on the northern canals, the southern sea, the lakes here. She has fun tracing the sources of language until she touches the song of the whales. Thinking she is an octopus, she wonders if she too can perceive colours through her skin.
By dint of searching for her words, she began to understand through her marrow. By dint of relaxing her spine, she has found her dragon wings. Rather than spitting fire, she hopes to dance with it, and take you along for the ride. What are the questions, the voices, the gestures that resonate and pulse within you? What texture are our masks? Barefoot in the pond, the clay rises between our toes. The wind can disperse, bind, or entangle. The orange tree in the middle of the mountain surprises the blood in our chests.*
Manon Reith is a writer. She wonders about the therapeutic impact of writing and fiction. She develops this through her personal practice, mainly poetic, the writing workshops she leads, as well as through research on the effects of reading fiction on empathy and self-transformation, as part of a Masters in Cognitive Sciences. She is currently working on a project for a poetic novel, and is entering the theatre world as an assistant director for Noces Rebelles by the Cie De Facto. Her poems have been published in various places, including the literary magazine Persil, and in an anthology published by Éditions Robin. As a member of the AJAR literary collective, she also writes for several, including Vivre Près des Tilleuls (Flammarion, 2016) and Amours Collectives (literary show created at 2.21 in 2020). She is deeply interested in social dances such as salsa and blues.