Karine Dahouindji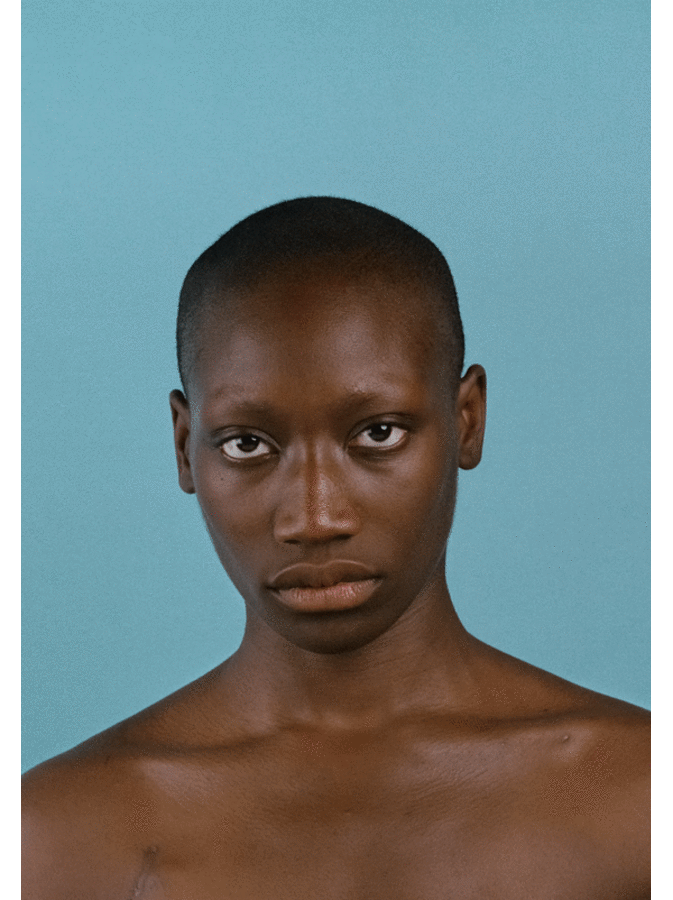 *Karine used to dance and chase cicadas in the South. She makes superstitious bets with life and looks for red spikes in the dark. She plays at being a witch and laughs loudly in the street. She explores the powers of her body and stares wide-eyed at the chaos that comes out of her belly any which way. She dances by day and pours foam at night. She dances by day and dances by night, learns the words Teratoma and Hipolythé, then forgets them.
Now Karine is chasing a fountain that exists but that she cannot see, the one with the powerful and aligned water, with the water that shades the tender and the disgusting, that moves like the queen of the Amazons, that says presence, wisdom, utopia.
Afterwards, Karine will no longer have a lump in her throat, she will no longer see the glass as half empty, because she will have filled it with her voice and watched it overflow under the song of her gestures.*
Karine Dahouindji began her dance training at the Conservatoire de Nîmes before joining the CNDC in Angers and then La Manufacture in Lausanne. A graduate since 2018, she has worked as an interpreter and performer with artists such as Mark Lorimer, Nicole Seiler, Ruth Childs and Maud Blandel. She is also a member of the OUINCH OUINCH collective, of which she is co-artistic director. Together, they work on how to form a group while asserting strong individualities. It's through festivity, carnival and joy that they express themselves in site-specific forms. Their first creation Happy Hype has been touring actively in Switzerland and Europe since 2018, and their second piece Cachalotte was presented last November and will tour in 2023 and 2024. On the strength of her various professional and personal experiences, Karine is starting to develop her first solo as an associate artist at L'Abri-Genève for the 21/22 season. Currently supported by the Réseau Grand Luxe, she is creating work at various partner venues and will be presenting her first solo Kâ! Sirène des terres in November, at L'Abri-Genève, as part of Emergentia - temps fort pour chorégraphes émergents.