Adél Juhász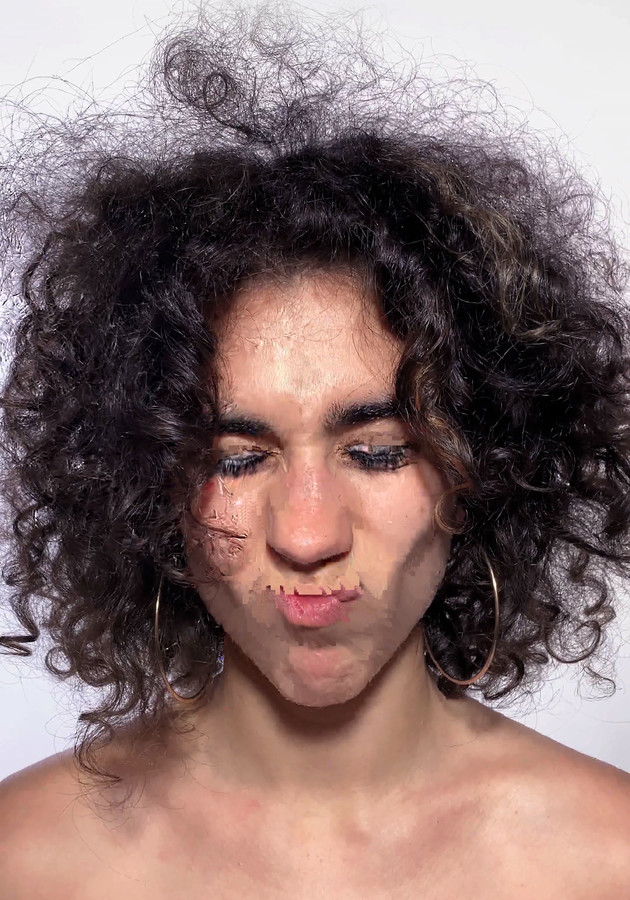 To embody the imaginary worlds that nourish her, Adél explores her intuitions with passion and determination. The physicality of her movements, feverish and fiery, creates the conditions for a collective trance. Sometimes she tries to articulate body and bomb explosions. She spins, spins, spins and spins again, hypnotizing us, until she becomes a blue spider, dislocated, enchanting, jawless.
Adél is a young Hungarian dancer and choreographer based in Hungary and Switzerland. She first studied at Budapest Contemporary Dance Academy (BCDA) where, in addition to focusing on her education, she began to develop her own body language and experiment with creation. After finishing her studies at BCDA, she created the performance Coexit with the musician Áron Porteleki. She also worked as a dancer for choreographer Csaba Molnár in Eclipse. In 2016, she enrolled at Manufacture – University of Performing Arts in Lausanne for a Bachelor's in Dance where she confronted different ways of exploring movement, improvising and creating for her final project, the solo László that she has been touring with since (Les Quarts d'Heure, Sziget festival, dunaPart showcase, Ubik Eklektik festival). While studying at Manufacture, she also had the opportunity to work for Elina Pirinen as a dancer in La beauté du cœur. Between 2017 and 2018, she ventured into various artistic collaborations: she created Sweet & Bitter with Juliette Uzor, C'est un tryptique and Luke at You with Bastien Hippocrate, and Motherless Children with Júlia Vavra.
She is currently performing with Csaba Molnár in the duo Masterpiece, in which she replaced Emese Cuhorka. She is also part of Csaba's new creation, Gods and Monsters. During the 20-21 season, she will be a part of the collective Ouinch Ouinch and will perform in Happy Hype and in Moleculetrio, a show presented in the Tanzfaktor program.
At the moment, she is working on her next creation by exploring the possibilities of a strong, explosive and expressive physicality.